What's New - China BPC Market Trending & Preview 0f 2021PCHI
DATE:2021-02-06
China Beauty Market Claim Trends
---
China beauty market is entering prosperity
In the past few years, cosmetics have become one of the most dynamic industries in China. The prosperity of the cosmetics industry represents the strong desire of consumers to enhance themselves and their desire for beauty, and the number of recorded cosmetics has increased steadily in the past five years, and The total number of records was 337 thousand in 2020. Meanwhile, the imported recorded have slight decreased from 2018.
E-commerce has become the core channel to guide consumers

Innovation Trends for Personal Care
---
Digital channel innovations
China's cosmetics promoting way is mainly using social media channels like Taobao streaming, TikTok, and Xiaohongshu notes with KOLs and beauty bloggers, where consumers interact with sellers to get a clearer view of products and receive instant answers to questions, making it easier to purchase without trying.
China beauty market innovation trends

Case Analysis – INTO YOU & COLORKEY
From May to December, the monthly growth rate of INTO YOU reached 47%, and its hot selling products covered most of the lip color products popular selling points and subdivided the state of muddy lipstick, increasing the concept of dual function of lip and face.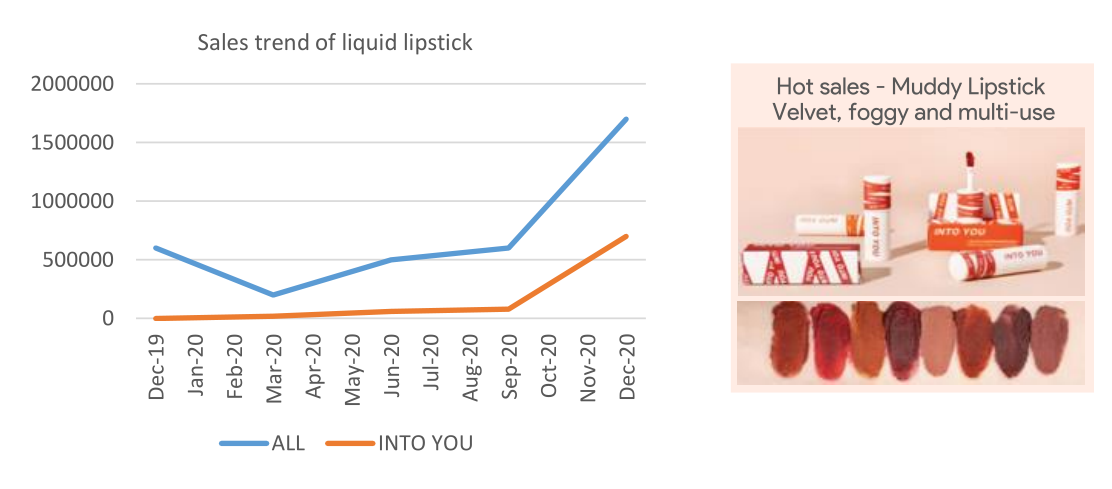 New Product Launch for Personal Care Applications
---
New product launch
As one of the leading silicone suppliers from China; Bataichem has been devoting ourselves in developing solutions that perform outstanding sensory and extra beneficiary merits to the beauty and personal care applications.
In 2021, we are continually researching versatile and innovative products aiming to satisfy the growing demand with the new models to launch.